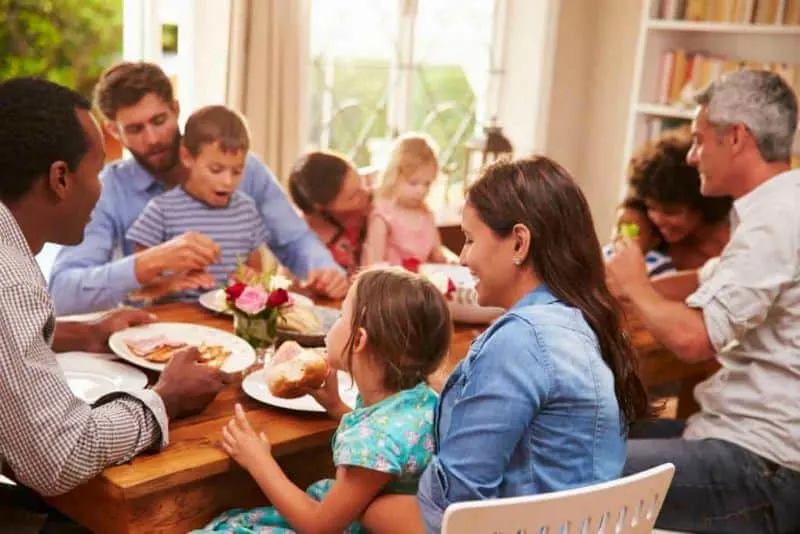 For the littlest family members, sharing a dinner at the table with their parents does several awesome things. family mealtime is more than just eating together. Family meals provide an opportunity for family members to come together. It also strengthens ties and builds better relationships. Family mealtime helps children in building a sense of belonging which leads to developing better self-esteem. It is not just a saying that a family that eats together, stays together.
Family meals offer parents a chance to be role models. Also, it is a great means for setting an example of healthy eating and polite table manners. Many other aspects of value education come along as a freebie.
Making family meals a priority in your household has great benefits and must be focussed upon. Importance must lie in being together as a family more than in making an elaborate meal. As a family, planning a menu for the week letting the kids be involved does wonder in the psychological growth of the child. Letting them help prepare food or set the table brings in them a sense of responsibility and belongingness.
When you have the time and opportunity, having some fun at mealtimes is a great idea. It can give the whole family something to look forward to. For example, on a weekend you might engage in making pancakes with your children. Or, plan your dinner themed on the country your child is learning about in school.
Read more about the importance of family mealtime and tips that help you ace the family mealtime at The Champa Tree.